Helpful Information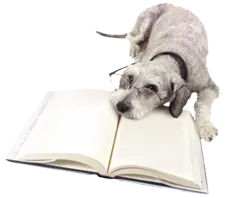 External websites that contain Helpful Information
The Leon County Humane Society
The Leon County Humane Society (LCHS) is a membership - supported, no-kill organization.
http://www.lchs.info/
The Humane Society of the United States
The world's largest animal protection organization, working for the welfare of domestic and wild animals.
http://www.humanesociety.org/
Tallahassee-Leon Animal Service Center
The Tallahassee-Leon Community Animal Service Center (TLCASC) ensures public safety and the welfare of animals by enforcing animal control regulations and by providing a secure, healthy environment for animals in its care.
http://talgov.com/animals/
ASPCA Animal Poison Control Center
Dedicated to providing the most medically useful veterinary poison and drug information possible. 24-hour poison hotline available.
http://www.apcc.aspca.org/
VeterinaryPartner.com
Animal health information from the Veterinary Information Network, an online veterinary database and community.
http://www.veterinarypartner.c...
The American Kennel Club
Breed registry for purebred dogs in the United States. Working to advance the study, breeding, exhibiting, running and maintenance of purebred dogs.
http://www.akc.org/
The American Kennel Club - Dog Breeds
Learn more about the 150 different breeds recognized by the American Kennel Club.
http://www.akc.org/breeds/
Big Dog Rescue
A leading rescue organization in the Tallahassee area.
http://www.bigdogrescue.com/
Crossroads Shih Tzu Rescue
A regional rescue, operating in Illinois, northern Indiana and Tallahassee, FL, committed to the rescue, rehabilitation and re-homing of Shih Tzu, Shih Tzu mixes and other small breed dogs.
http://crossroadsrescue.org/
Tallahassee Collie Rescue
Matching Collie Lovers with Collies in Need.
http://www.luckydogsolutions.c...
Dobie-Rescue North Florida
Our mission is to attract and secure a "safe forever home" for each rescue in our care.
http://dobie-rescue.org/