Boarding
Our boarding facility offers all the amenities to ensure your pet's comfortable stay. We provide climate controlled boarding facilities to be certain that your pet is comfortable no matter what the weather may be. Located on approximately 6 acres, Tallahassee Regional Animal Hospital provides a tranquil and safe environment for outside exercise on pleasant days. During inclement weather, we have large covered areas to allow your pet to go outside, even in the rain, and not be exposed to the elements. Future plans include upscale boarding areas for those pampered pets. These areas will have theme rooms, constant access to a covered porch, deluxe bedding, and larger rooms.

Climate Control
At Tallahassee Regional Animal Hospital, we realize that it's not always possible for your pet to be with you at all times, so we offer climate controlled boarding facilities for the comfort of your pet. Each species of pet has their own separate kennel area to help alleviate some of the stress that is associated with being away from home. We will provide bedding for all our animals. If you would like to bring a small bed from home, we cannot be responsible if your pet decides to be destructive.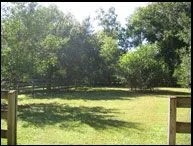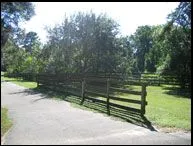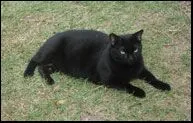 Food and Health Care
Meals: While boarding with us, we provide Royal Canin Digestive Health-a high quality, scientifically formulated diet. Please be aware that some pets will experience gastrointestinal upset with a sudden diet change. It is recommended that you bring your pet's own food if they are on a special diet or have had sensitive stomach issues in the past.
Food and Health Care: We ask that you bring along any medications your pet may be on. Our competent staff will insure your pet's medications are given as directed. We will update any vaccines your pet may be due for, including a bordetella injection which is required for dogs to have been given within the last six months.
Doggie Daycare: If you would like your dog to be included in our daycare program while boarding, there will be an extra charge. This program will provide exercise time with other dogs, depending on their temperament, outside and indoor play time, and naptime.
Bathing: Bathing services are available at an extra charge and we are happy to offer a free bath when your pet stays with us for 7 or more days.